If you're reading this article, then you are likely finding it difficult to pull together a succinct and helpful definition of vendor management.
You're not alone in this as much of the information out there focuses on vendor management technology and management systems, rather than looking at the discipline itself.
Here, we'll give you usable definition, briefly list some of the activities it entails, how Vendor Lifecycle Management best practices deliver value to a business and how you can choose the best vendor management system.
Vendor Management Meaning
At Gatekeeper, our vendor management definition is the process by which relationships with your vendors, and the documentation that underpins them, are actively created, monitored and cultivated to ensure that yours and their business objectives are achieved.
The vendor management experience is both a formal and informal process. Every time you speak to your vendors, in whatever capacity, you are effectively conducting some form of vendor management.

Whether it's a Quarterly Business Review (QBR) involving all of the key stakeholders or a quick phonecall to discuss contract amendments, these activities would generally come under this broad banner.
Vendor management is key to preventing business disruption.
A full 87 percent of survey respondents admitted they had faced a disruptive incident with third parties in the last two to three years, with 28 percent reporting they had suffered a major disruption and 11 percent experiencing a complete third party failure. - Deloitte

When managing vendors, activities can include:
Vendor sourcing, appraisal and contract negotiation
Contract creation and agreement
Reporting and KPI tracking
Arranging and conducting QBRs
Setting mutually beneficial business goals
Compliance monitoring and security testing
Recording escalation processes and key contacts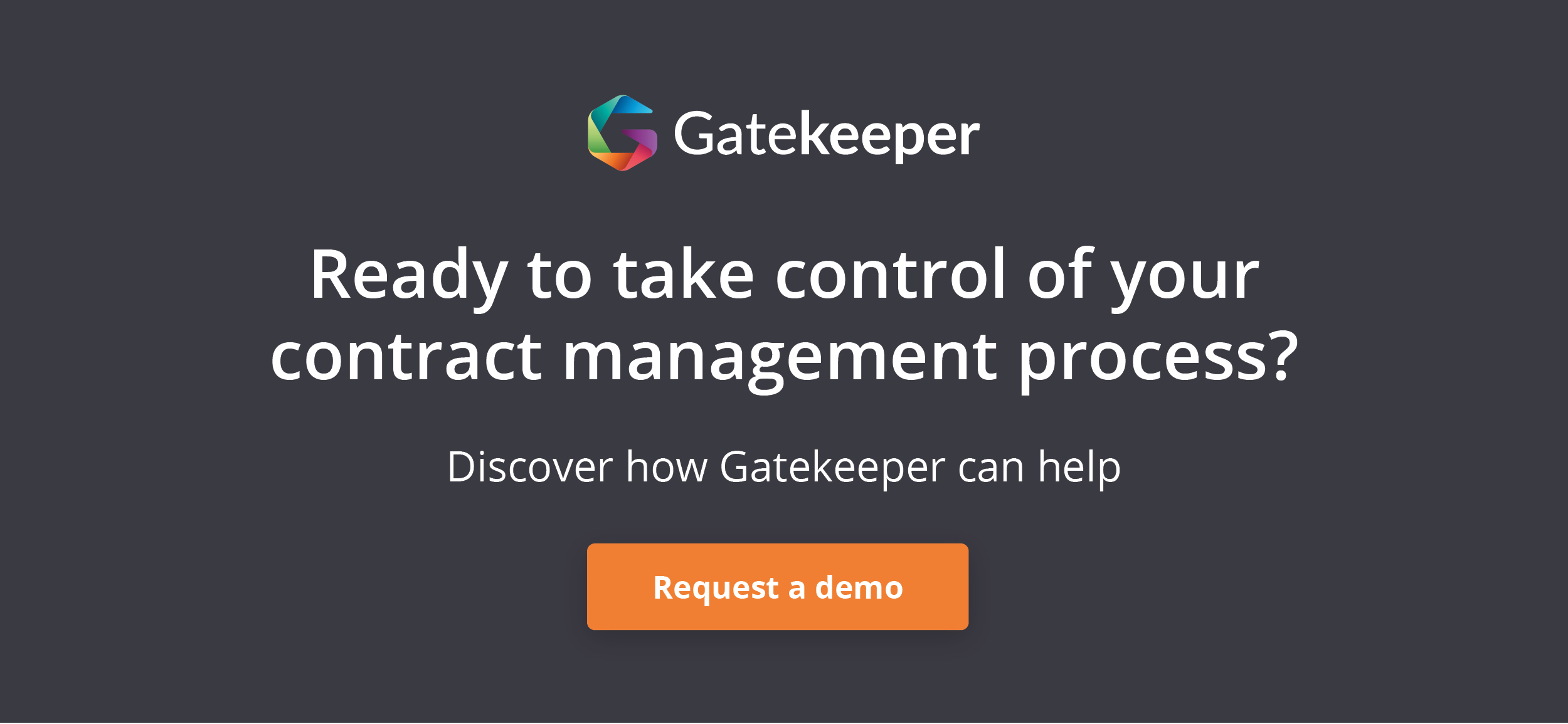 What is a Vendor Management System?
A business may devote specific resource to Vendor Management, such as staff or dedicated vendor management systems to provide centralised support. Or it may leave the process up to individuals to fit more informally around their core roles, and apply it only to the vendors that they have a direct relationship with.
These different approaches are often linked to the maturity and size of the business. As a business starts out, it generally has fewer vendors and the relationships are likely of insufficient value to make full time resource or a dedicated software solution an economical option.
However, as the business grows and spreads, the need can grow considerably as there will be a greater volume of contracts, suppliers, staff and potentially geographical coverage as well.
At this point there's a strong case to centralise and standardise the vendor management process so that the business can get the most out of its agreements. Centralisation through a Vendor Portal can help support vendor onboarding, approvals and compliance management.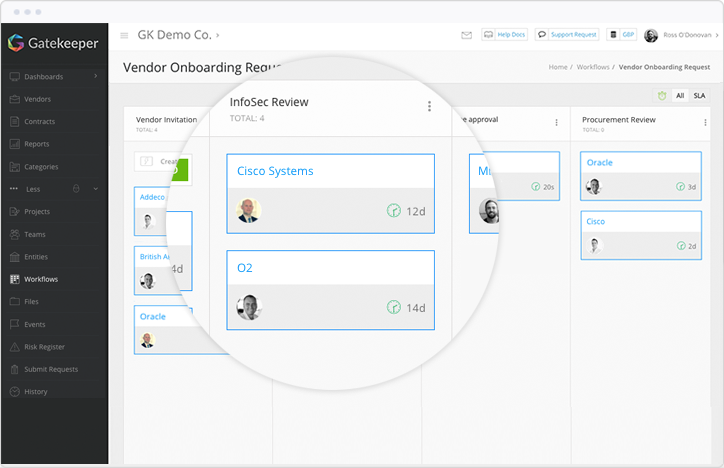 Gatekeeper's Vendor Onboarding Dashboard
How to choose the best vendor management system
With so much choice on the market, it may feel overwhelming when it comes to choosing the best vendor management system. Vendor lifecycle management typically delivers value to a business across several different areas, so you should look for a solution that can help you to deliver:
Cost savings & control, either through identification of opportunities for consolidation or through timely renegotiation around renewals
Benefits realisation - proactive Vendor Management and continuous contact mean that the original terms of a contract can always be kept front of mind. By pushing vendors to deliver, and smoothing the way internally as well, vendor management services and software helps get businesses towards their goals faster.
Supply chain resilience and continuity - by maintaining a constant dialogue with key third party vendors, your business can assess any ongoing risks to supply and make alternative plans in a timely fashion if required.
Compliance - periodic assessment of compliance becomes easier and this ensures that any vendor risk associated with legislation or industry standards is minimised.
Risk Management - maintaining a close working relationship with vendors helps to reduce risk. Regular performance management of suppliers ensures that any issues are surfaced in good time and can be mitigated before they become a problem.
Innovation - most, if not all, businesses are looking to grow and develop new technologies, and your vendors are no different. By having close relationships with them and managing them well, good vendor management can place your business in pole position to take advantage of advancements in their products or services.
For more information on Vendor Management, you can read some of our related blogs such as:
You can also get in touch with us for a tailored demonstration of how vendor management software can unlock the untapped value of your vendor relationships.